Another flexible recipe here. You can use a variety of different vegetables here as susbtitutions. Today, we stuck with some soup basics, like carrots and celery
You can check out the YouTube video below!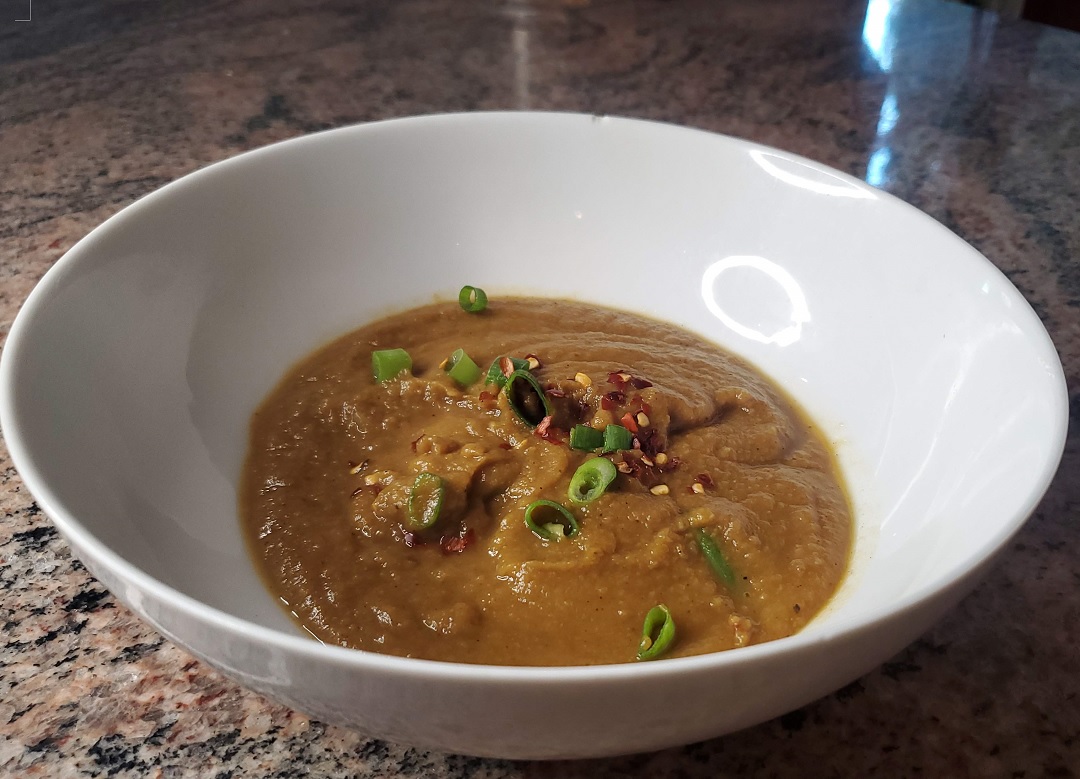 Cook and Prep Time: 60 minutes
Serves: 6
You Need
1 head Cauliflower, chopped
3-4 Sweet Potatoes, chopped
5-6 Carrots, chopped
5-6 stalks Celery, chopped
5-6 cups Vegetable Stock OR Water (add more if needed)
1 Yellow Onion, chopped
1 head Garlic, chopped
3 tbsp. Fresh Ginger, chopped
2 Turnips, chopped
1 large can Cannellini Beans, rinsed and drained
Salt, to taste
Black Pepper, to taste
3 tbsp. Curry Powder
1 tbsp. Cumin
1 tbsp. Allspice
1 tbsp. Cinnamon
1 tbsp. Cloves
1 tbsp. Garlic Powder
2 tbsp. Olive Oil
DIRECTIONS
Rinse and chop the produce accordingly.
Set a large pot to medium heat. Once hot, add olive oil. Then, add garlic, onion, and ginger. Cook for 4-5 minutes, until onion has softened, stirring occasionally to avoid burning.
Add carrots and celery, and stir to combine. Cook until slightly softened, 4-5 minutes more.
Add turnips, sweet potatoes, and cannellini beans. Toss to combine and cook for 2-3 minutes.
Add vegetable stock. Add enough liquid to cover all the vegetables.
Add spices and bring mixture to a boil. Once boiling, cover and reduce to a simmer. Cook until all vegetables can be cut with a fork, 25-30 minutes. Season with salt and pepper to taste.
Remove soup from heat. With an immersion blender, blend the soup thoroughly. Alternatively, you can add portions of the soup to a blender, and pulse until smooth.
Plate soup. Garnish with scallion greens, sesame oil, or sesame seeds. Enjoy!