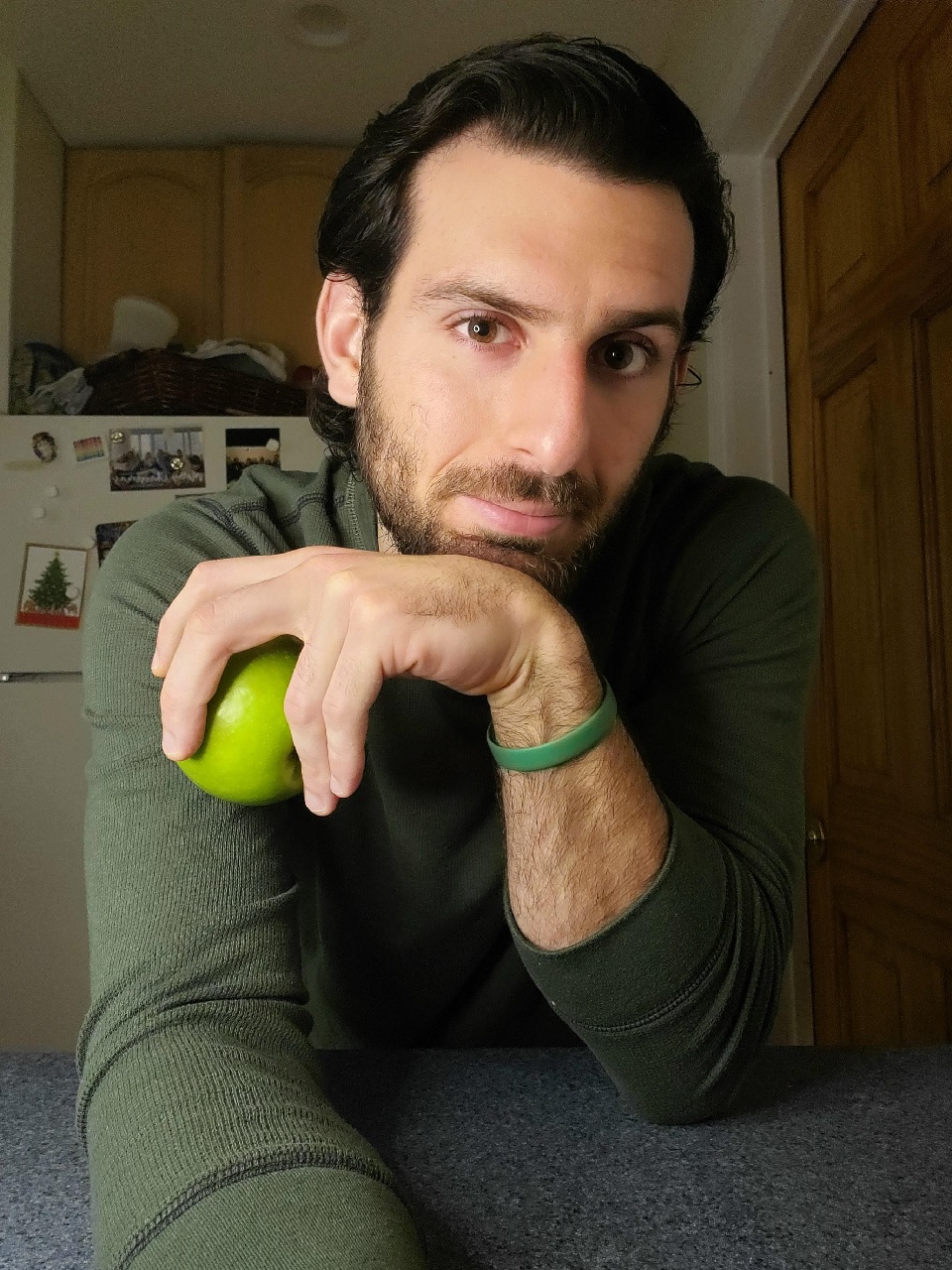 Vincent Esposito, Ms, DC
board-certified chiropractor
Dr. Vincent Esposito graduated Summa Cum Laude from the University of Bridgeport College of Chiropractic, where he also received a Master's degree in Human Nutrition. He is a board-certified chiropractor, and has a particular interest in mind-body medicine, gut health, and using food as medicine, and has a burning passion for cooking!  He believes that we all deserve long lives full of health and vitality. His goal is to help others achieve this by teaching about the importance of the food we eat, the water we drink, air we breathe, people we build relationships with, and the body's innate ability to heal.  He helps others overcome the fear of symptoms and adopt the mindset of healing.
Dr. Esposito is a member of the American Chiropractic Association Council on Nutrition, the American Chiropractic Association Council on Diagnosis & Internal Disorders, and the American Chiropractic Association Chiropractic Sports Council.
Member of the American Chiropractic Association Council on Nutrition
Member of the American Chiropractic Association Sports Council
Member of the American Chiropractic Association Council on Diagnosis & Internal Disorders
Dr. Esposito's goal is to investigate and identify underlying factors causing chronic illnesses. These can include weight loss issues, hormonal imbalances, thyroid dysfunction, autoimmune disorders, digestive disorders, heart disease, diabetes, and fibromyalgia. His primary goal is to incorporate healthy, balanced lifestyle practices into his patient's everyday lives.  Dr. Esposito focuses on the whole person in an effort to look for the underlying causes for the symptoms of patients.  These causes are addressed by lifestyle modifications and treatments in an effort to optimize the patient's function, leading to a happier, healthier life.
My Story
My name is Dr. Vincent Esposito.  I come from an Italian American background, so food has always been a major connection point. Throughout my early years in grade school and high school, I spent hours upon hours watching my mom and other family members cook, picking up little tips and tricks along the way.   However, I had never cooked for myself.  Fast-forward, and I'm at college playing baseball, trying to put in extra work to be as good a player as I can be.  Whether it was extra training sessions, batting practice, or agility drills, you name it, I was doing it.  But there was one glaring hole that I did not truly address until years later.
When you are away at college, it is tough to make food for yourself, and you are at the mercy of what is available in the dining halls.  I tried to make good decisions when I could, always creating new salads when they had options available, but I gained weight anyway.   Between my freshman and senior years, I went from 170 lbs. to 195 lbs.  I figured it was mostly just muscle.  I was lifting weights more often, but it was more than just that.  I noticed I was having some gut issues, battling bouts of alternating constipation and diarrhea.  Friends of mine and I would joke how the college food would just "run through you," so I figured it was normal and would not think twice about it.   Little did I know at the time, it was consuming a lot of poor quality foods and carbohydrates that were readily available, not thinking about the consequences.  I thought I was doing all the right things.  Little did I know, I was missing the most significant pieces of the puzzle: food and food quality.
Even with all the science classes I was taking to prepare for a career in healthcare, I did not make the connection between what I was eating and how it was affecting my body.  When I graduated and began chiropractic school later that same year, it was the first time I was living on my own.  I was finally able to put all of those years of watching and learning family secrets to use.   I slowly began to teach myself to cook, learning the intricacies of the kitchen, from as simple as making eggs to the differences between gas and electric stoves.  Knowing only what I've learned in (mostly) traditional Italian cooking, I began making bulky meals filled with pasta, couscous, and other carbohydrates.  I noticed those same digestive problems from college were not going away.  The silver lining over these first two years of chiropractic school was that I was able to teach myself the basics of cooking.  I challenged myself to cook all my meals in under an hour, as I had to spend most of my time studying and staying on top of my classes.  That experience gave me the confidence not only to make a change when the time came, but the confidence to write this program and share my personal experiences and cooking tips, while backing it with science.
As I went through my schooling, I dove deeper into anatomy and learning how the gut works and the intricate biochemistry that allows our bodies to run like well-oiled machines.  When I started chiropractic school, I thought learning the musculoskeletal and neurologic systems would have been most interesting to me during my time in school.   But over those first two years, I discovered my true passion was biochemistry, and, more specifically, how you can alter it through nutrition and lifestyle factors.  This led to me deciding to pursue a concurrent Master's degree in nutrition, where I was able to dive deeper into those topics and learn from truly gifted people.  I recognized this was my true passion, and something I wanted to pursue as a career.
At the time, I was still dealing with the same digestive issues I had since college.  I never talked about it with anyone else, and I was not taking any medication for it either. I was still working out and exercising very frequently (at least five times a week), but had not been able to shake those digestive issues and the extra weight I put on in college.  It was time to put this newfound knowledge to work, using myself as my first test subject.   Gone were the simple carbohydrates: the pastas, the breads, the white rice, etc.  I did away with dairy (although I was never too fond of it and rarely consumed it to begin with).  I began replacing simple sugar with honey and pure maple syrup (used sparingly).  I began to consume more greens, vegetables, and whole foods.  I eliminated all processed foods.  I stopped buying conventionally raised produce and meats, and transitioned to organic and locally raised foods.  I began preparing all sauces and condiments from scratch, so I knew exactly what was going into the dishes I was preparing.
Lo and behold, things began to change.  Over about a 6-month span of consistently sticking to these habits and fine-tuning them as I learned more, I was able to drop twenty pounds!  The digestive issues I was experiencing for the better part of six years were gone within the first 2-3 weeks!  I was simultaneously relieved and shocked.  I knew food could have an effect on overall body composition, but I did not realize the effect it had on my gut and the way I felt day to day.  It was truly life-changing for me, and all I had to do was change one aspect of my life.   I had full control over the food I ate and what went into it, and that made all the difference.  That is when I decided to write this program, and share not only the knowledge I've learned (and continue to learn), but provide practical, useful recipes and tips that you can incorporate into your life.