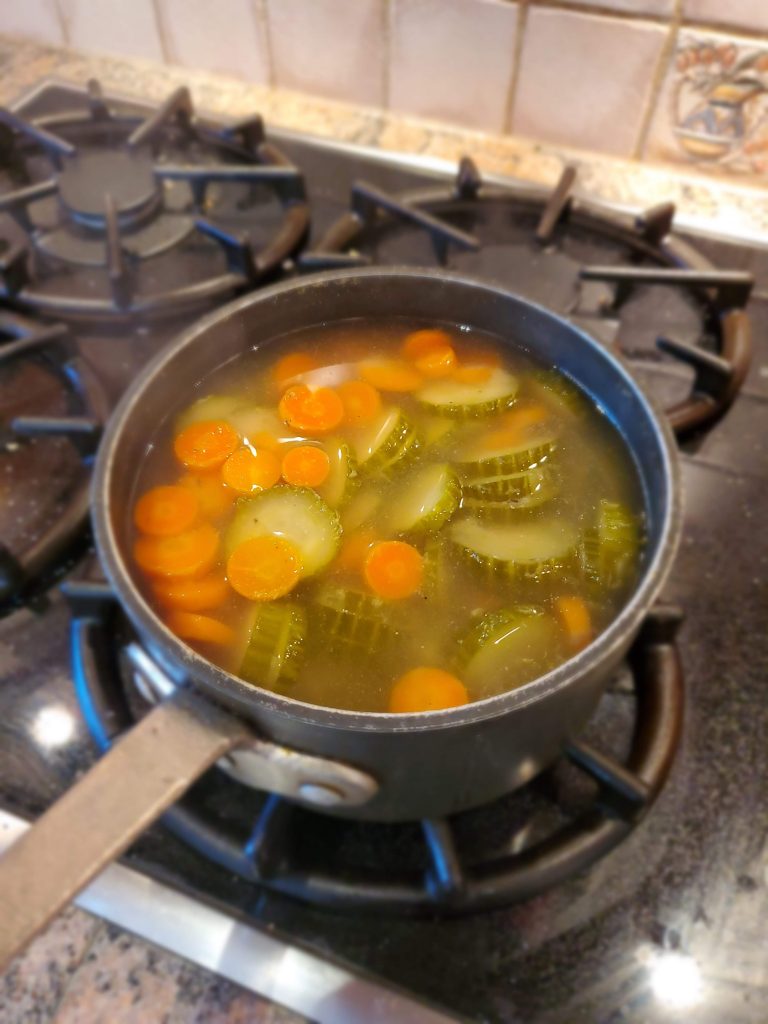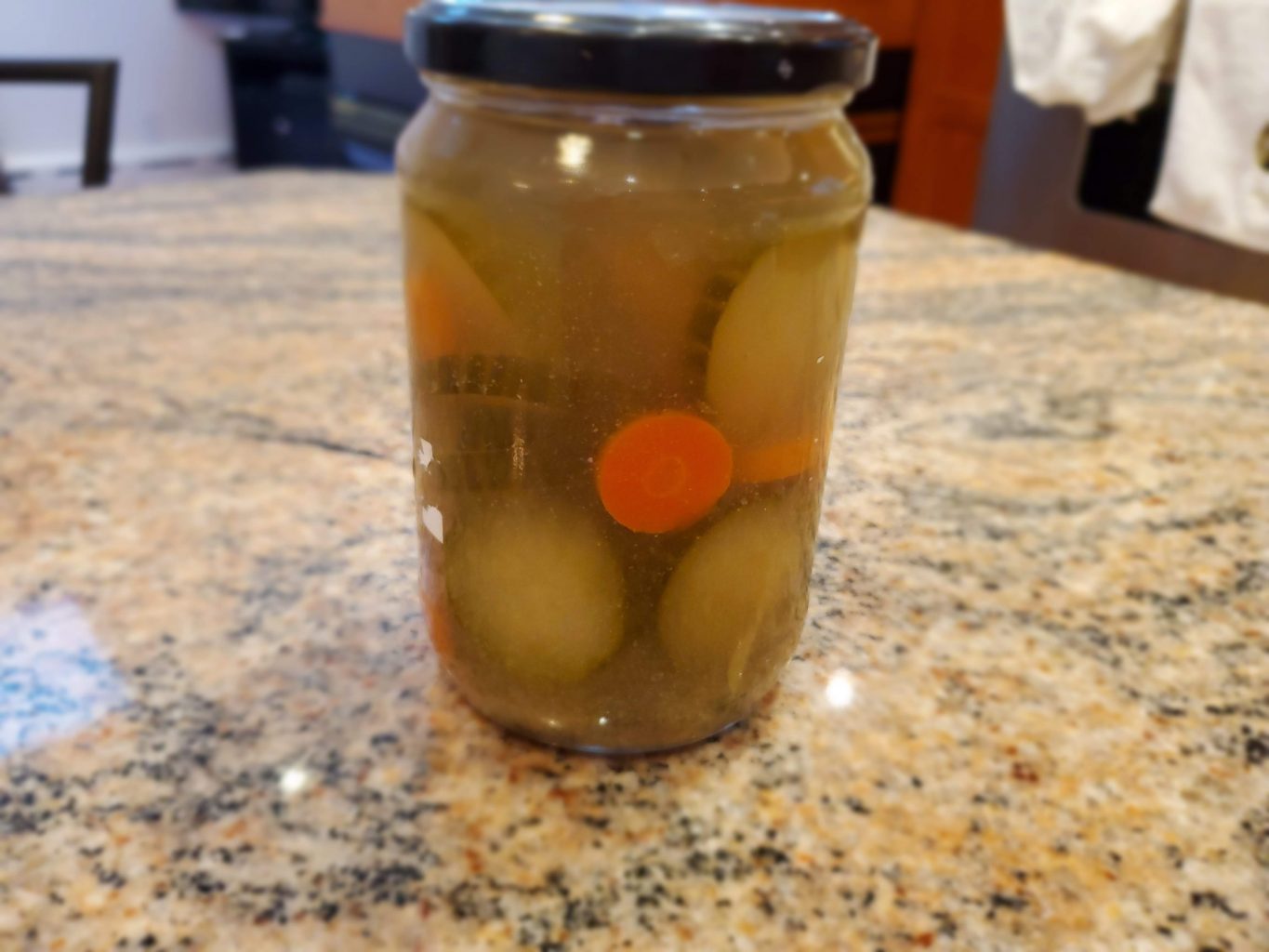 Cook and Prep Time: 15-20 minutes (+1 hour)
You Need:
2 English Cucumbers, sliced thinly
1 ½ cups White Vinegar
2-3 tbsp. Honey (or other sweetener)
1 tbsp. Salt
1 tbsp. Red Pepper Flakes
2 cloves Garlic, chopped
1 tbsp. Onion Powder
DIRECTIONS
In a small pot, add vinegar, honey, salt, red pepper flakes, and onion powder. Bring mixture to a boil and stir to combine.
While the mixture is warming, rinse and chop produce accordingly. Add cucumbers to containers large enough to fit vinegar solution as well.
Once boiling, add vinegar solution to container with cucumbers. Leave 1 inch on top between the cucumbers and the seal. Let mixture stand and cool at room temperature for 1 hour. Then, place pickles in the refrigerator to have starting the next day. Enjoy!