A couple of classics transformed into a new dish!
You can check out the video on YouTube here: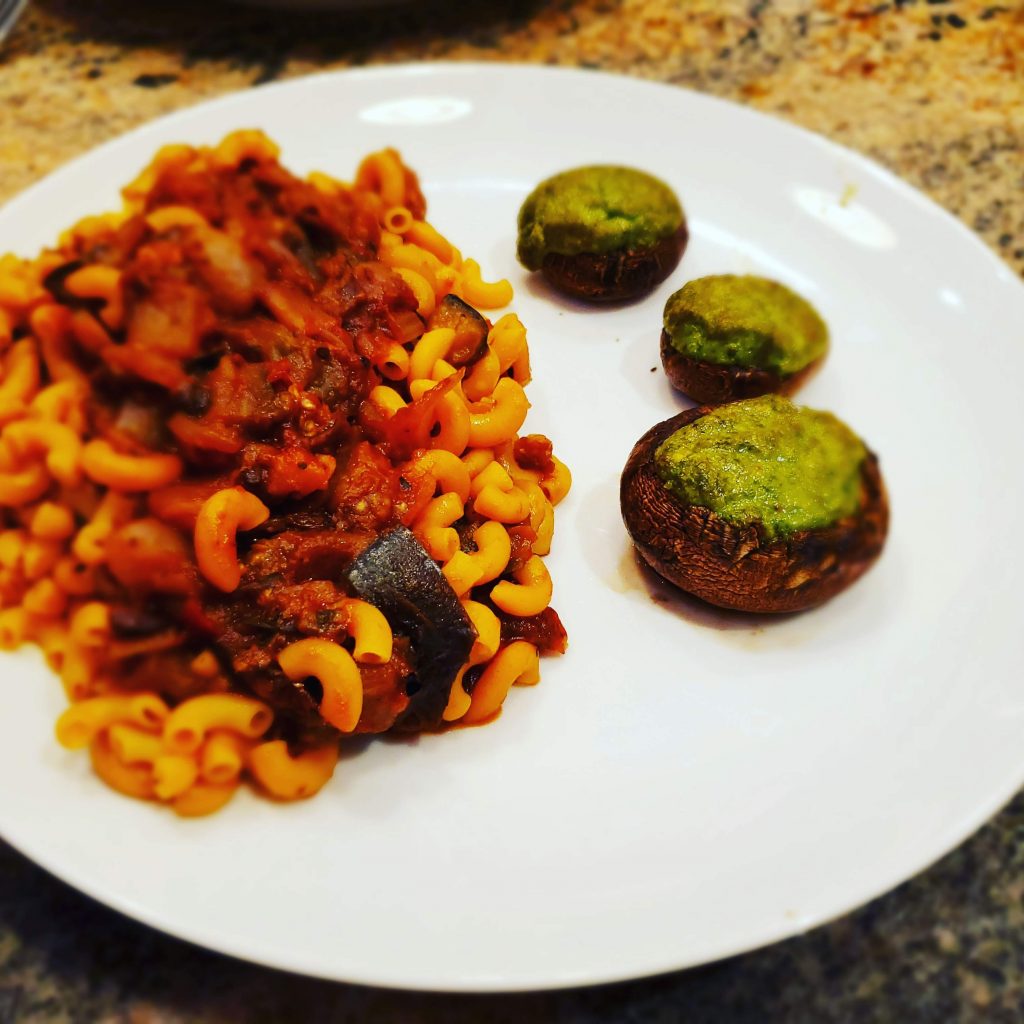 Cook and Prep Time: 50-60 minutes
Serves: 5-6 cups
You Need
2 Eggplants, diced (½ inch pieces)
1 Onion, diced
1 Bell Pepper, chopped
3 stalks Celery, chopped
1 head Garlic, minced
¾ cup Kalamata Olives, chopped
15 oz. Diced Tomatoes, with juices
1 small can Tomato Paste
2-3 tbsp. Red Wine Vinegar, or to taste
1 tsp. Dried Oregano
Salt, to taste
Black Pepper, to taste
Olive oil
DIRECTIONS
Rinse and chop the produce accordingly.
Set a large pan or skillet to medium heat. Once hot, add 2 tbsp. olive oil. Then, add eggplant, bell pepper, celery, onion, and garlic to the pan. Sauté until softened and onion is translucent, 4-5 minutes. Season with salt and pepper slightly.
Add tomato sauce, tomato paste, olives, and vinegar to pan with sautéed vegetables. Mix well, cover and reduce heat. Simmer 30 minutes, stirring frequently.
Once done, add oregano and salt & pepper if needed.
Serve on baguette slices, crackers, or fresh bread (traditionally). You can also use this to top a salad or as a sauce for pasta. It is also used as a dip. Can be eaten warm, at room temperature, or cold. Enjoy!