Cook and Prep Time: 35 minutes
Serves: 2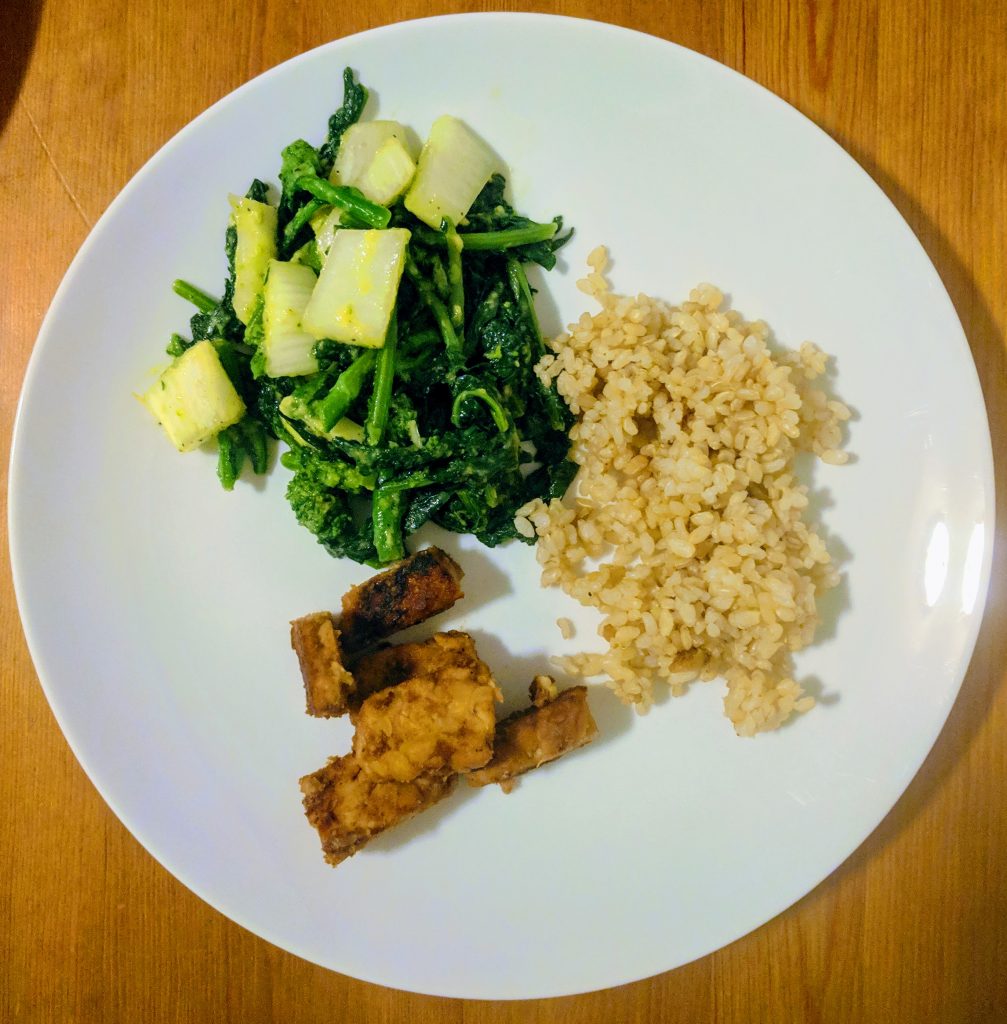 You Need:
1 package Tempeh, chopped
1 bunch Broccoli Rabe, chopped
1 head Fennel, chopped
½ cup Brown Rice
1 Lime, juiced
Olive Oil
Salt, to taste
Black Pepper, to taste
1 tbsp. Tamari
1 tbsp. Coconut Nectar
DIRECTIONS
Rinse and chop the produce accordingly. Combine rice and 1 cup of water and bring it to a boil. Once boiling, cover and reduce to a simmer until water has evaporated, about 20 minutes.
In a pan set to medium-high heat, add 1 tbsp. of olive oil. Once hot, add broccoli rabe, and cook until wilted, about 5 minutes. Season with salt and pepper lightly. Remove and add to a large bowl with the chopped fennel.
In a small bowl, combine tamari and coconut nectar. Stir to combine. In another small bowl, add lime juice, 2 tbsp. olive oil, salt, and pepper. Stir to combine.
Once the broccoli rabe has finished, wipe the pan and add 1 tbsp. olive oil and set to medium-high heat. Once hot, add tempeh. Cook for 2 minutes per side, until slightly browned. Then, add the tamari-coconut nectar mix and toss to combine. Toss to coat, for about 1 minute more.
Add rice, broccoli rabe & fennel salad, and tempeh to serving plates. Enjoy!