This is the first cooking video I ever shot! I was so nervous that I forgot to turn my phone to shoot the video widescreen!
Oops!
Anyway, these came out absolutely delicious, despite being in front of the camera. Give these a shot and you won't be disappointed!
Check out the video and written recipe below!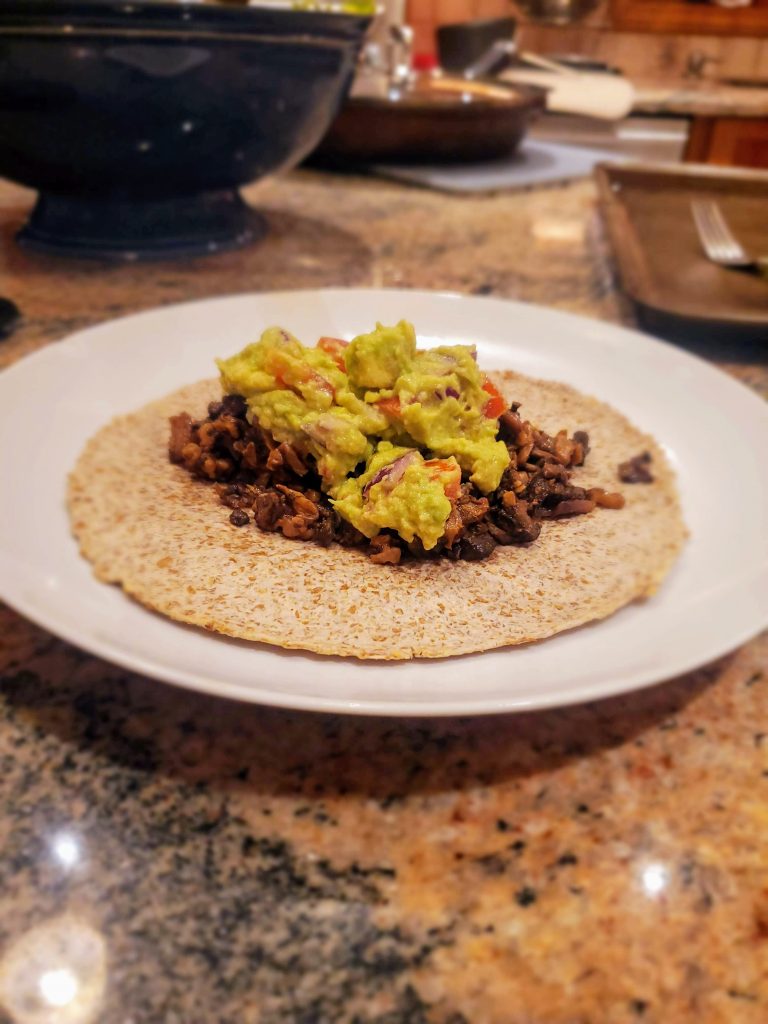 Cook and Prep Time: 35 Minutes
Serves: 3-4
You Need
1 ½ lb. Mushrooms, diced
¾ cup Walnuts, chopped
1 Red Onion, chopped
1 head Garlic, minced
2 tbsp. Tamari
Black Pepper, to taste
1 tbsp. Garlic Powder
1 tbsp. Onion Powder
1 tbsp. Smoked Paprika'
1 tbsp. Chili Powder
Olive Oil
Taco Shells, as needed (or Collard Green Leaves!)
DIRECTIONS
Rinse and chop the produce accordingly.
Set a pan to medium heat. Once hot, add 1 tbsp. olive oil. Once shimmering, add garlic and onion. Sauté until onion has become translucent, about 4-5 minutes, stirring occasionally.
Increase heat to medium-high, and add mushrooms and walnuts. Stir to combine. Cook until mushrooms have reduced in size and liquid has burned off, about 7-8 minutes, stirring frequently.
Add spices and tamari, and toss to combine, until flavors are evenly distributed. Cook for 1-2 minutes more.
Remove from heat, and add to taco shells. Top with homemade guacamole and serve with a salad. Enjoy!